Film clips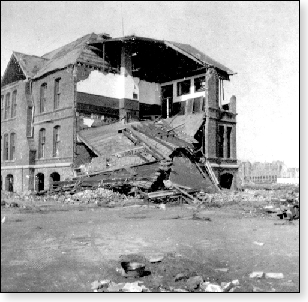 Bath Avenue Public School at 25th and Avenue P.
Film Clips
These silent film clips were shot by an assistant of Thomas Edison shortly after the storm. There were only about four cameras in existence at that time. These Library of Congress film clips were provided courtesy of the Galveston County Library.
Clips are provided as Quicktime movies. Download the Quicktime Player at Apple.com.
Launching a stranded schooner from the docks
Panorama of wreckage of the water front